Sundays at 9:30 am and 11:00 am
Watch Our Service Walkthrough
Location & Time
Sunday | 9:30 & 11:00 AM
900 East State St Huntington, IN 46750
Helping the Whole Family Take Their Next Steps Towards Jesus... Together
6 Weeks to 5 Years old
Kids learn about Jesus in age appropriate small groups. They will experience Bible lessons in a creative way to keep kids engaged!
Kindergarten to 5th
Kids in kindergarten through 5th grade are checked in before service starts and head upstairs with their parents to their classes! While there, they will learn about Jesus through active play, Bible study, and upbeat music!
Forged
Forged exists to make sure every child and family feels cared for, regardless of how much care they need. Forged is a mutually beneficial ministry focused on partnering with families to give the support a child with special needs deserves so they can participate in LifeKids while their parents attend church.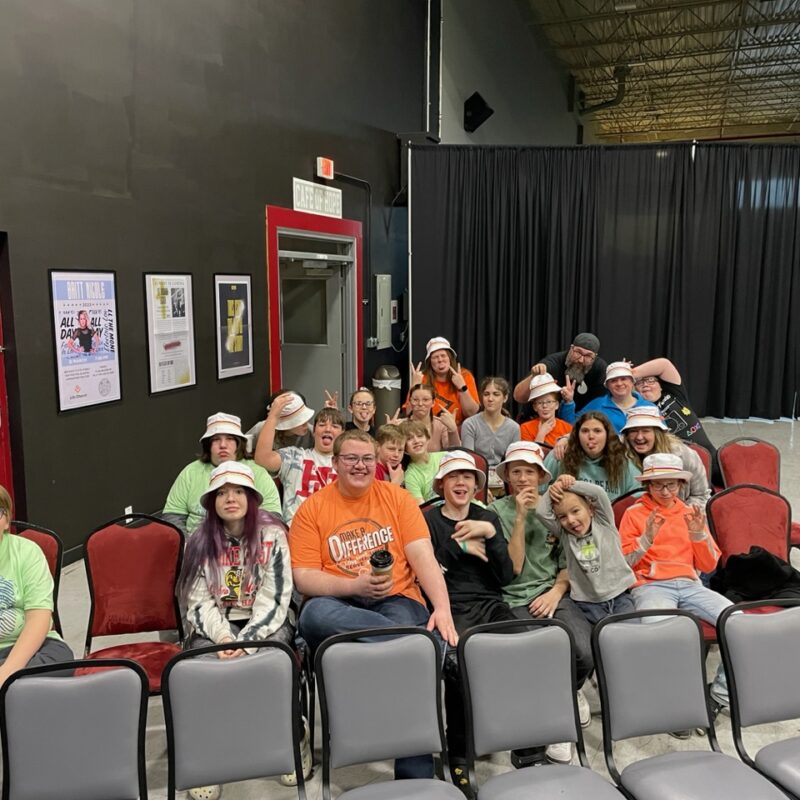 6th to 8th grade
Middle school students will have a unique experience where they will learn about God in an age appropriate manner. Students will begin by worshiping in the worship center with the adults. Then move upstairs to the LifeStudents area to play a game, and participate in a large and small group times discussing topics that they tackle everyday.
Our biggest priorities are: Jesus, safety, and fun.
All of our leaders and helpers are background checked.
All of our Lifekids will receive a name tag with a secure code.  Parents will need to present their tag with the secure code to pick up your kid.
Your kids will be constantly immersed in a fun and engaging way that teaches them about the Word of God! They will hear a Bible story every week, plus participate in worship, games, and activities. Between all of that, small group time, and Godly discussions, there is never a dull moment

!
FAQ's
Most of us are very casual with what we wear. Unless it's Christmas or Easter, you'll likely never see anyone in a tie. Even our Pastor wears a t-shirt on most Sundays.
Are You Asking For My Money?
We never ask newcomers to give to our church. In fact, we don't even pass a bucket. We know it's a big stumbling block for a lot of people and we do our best to make it about Christ and Christ alone.
However, we believe it is a joy to love and serve the church in every way possible and that includes giving our resources for the Kingdom. We keep a tight budget that maximizes the most opportunities for the advancement of the gospel.